Our technicians will make sure your boots fit like cozy slippers!
From custom Superfeet footbeds to heat-molded boot shells and liners, we take our time to make sure your boots give you the best fit and performance.
We'll work with you to find your trouble spots and pain points and won't give up until your boots fit right.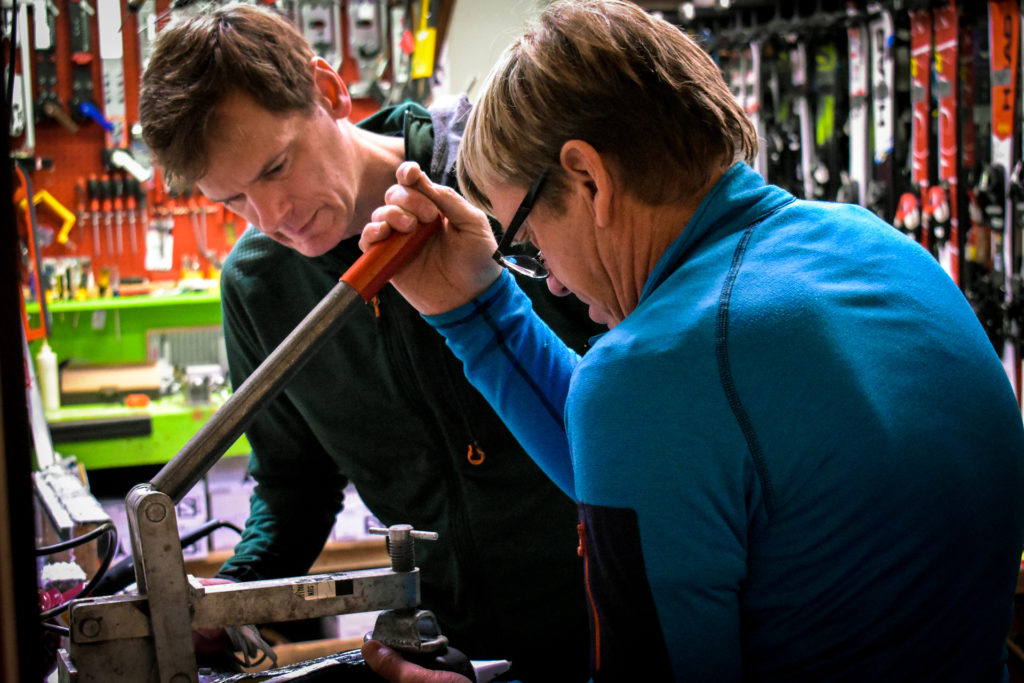 We will help you find the proper boot and fit including minor boot fitting such as heat molding and minor shell modifications.
BOOT PUNCH: $25 ($15 ea. add'l)
Shell modification for those pesky areas.
BOOT FITTING ASSESSMENT: $25
If you didn't buy your boots from us, or it has been a number of years we recommend an assessment to see if the boots are right for you, to determine what services may be needed for a proper fit.
Foam pads for in boot positioning/volume reduction/range of motion helper.
Foam padding to reduce volume/pinch point/hot spots.
Heating of your boot liner.
Boot sole canting and grinding.
Available for boots purchased from The Loup Loup Ski Rental Shop
BOOT FITTING PROGRAMS
1 Free Boot Fitting Session
(10% off sessions thereafter)
10% OFF 1 pair of socks and 1 set of drop in footbeds
(must be purchased together)
2 Free Boot Fitting Sessions
(20% off sessions thereafter)
10% OFF up to 2 pair of socks and 1 set of CUSTOM footbeds
(must be purchased together)